"The mailing that shocked Holland."
"Benetton effect on polder level."
"Charitable settlement."
–columnist Jan Blokker
DM case
We were asked to raise funds for yet another 'African' problem. Instead of simply writing the regular begging letter with a folder as was the custom, we came up with a multi media concept that moved the 'far from my bed' problem into our own habitat. To say that was inconvenient is an understatement.
People got shocked thinking there was a child in desperate need, the news media fell over it and our client was able to make a huge statement in front of the whole country: 
Is it suddenly not so bad anymore just because it happens on the other side of the world?...
No wonder it got imitated by fellow organisations soon after.
Agency: Wunderman
Client: Mensen in Nood (People in Need) / Cordaid
Concept: Mara Grimm and Johan van den Outenaar
Year: 1999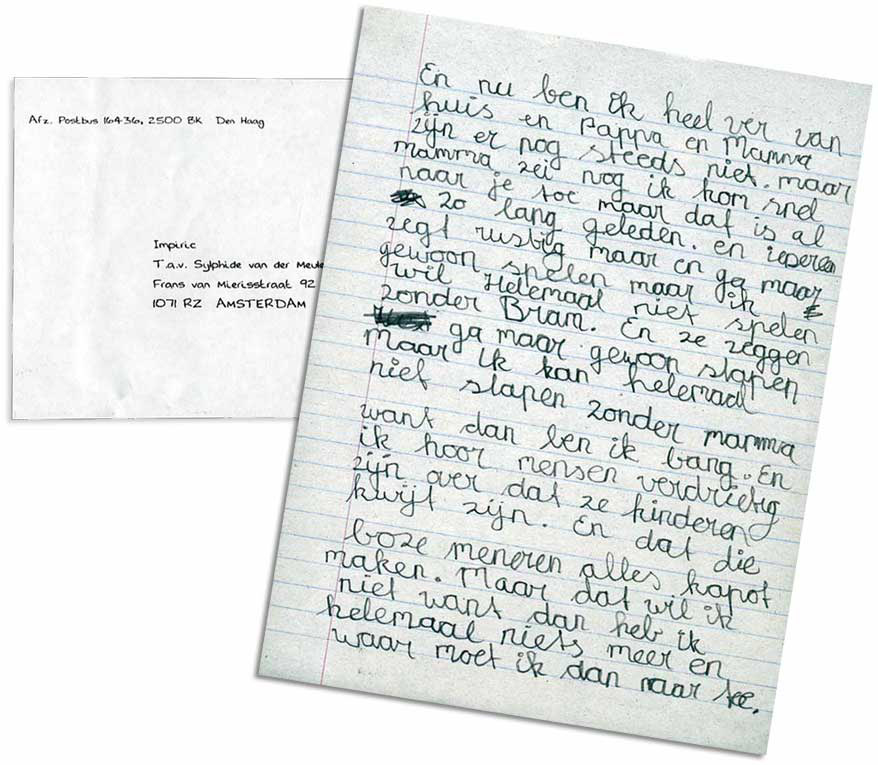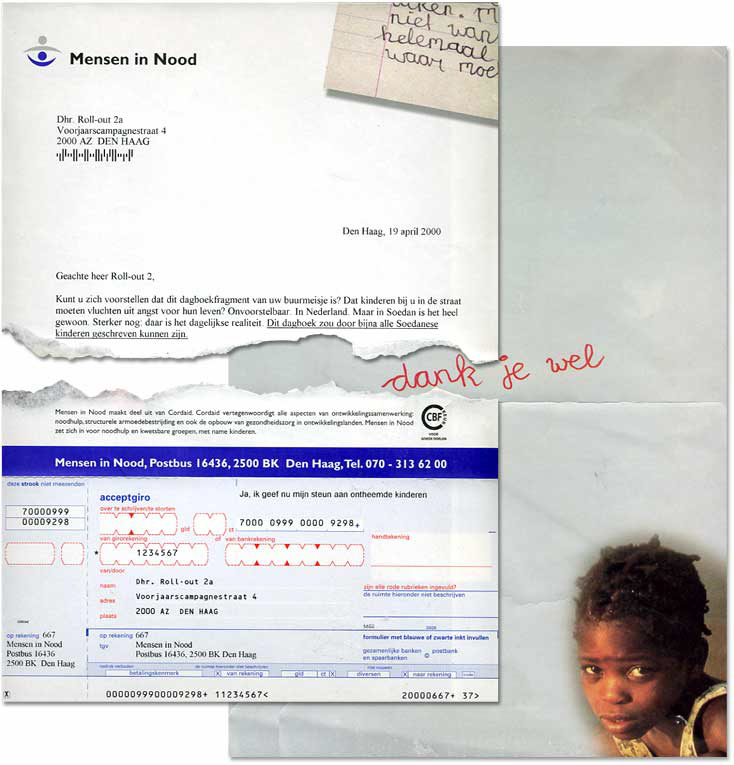 The free publicity results
- Front page of De Volkskrant including a letter fragment image:
  "We get begging letters on a regular base. Most of them we throw away immediately."
- NRC Handelsblad:
  "I've been walked around with doubts all day. Maybe there wás a child who needed my help."
- Het Parool column by Jan Blokker:
- Various national TV news programms.
Newspaper ads in all formats were placed for free because of t's charitative character: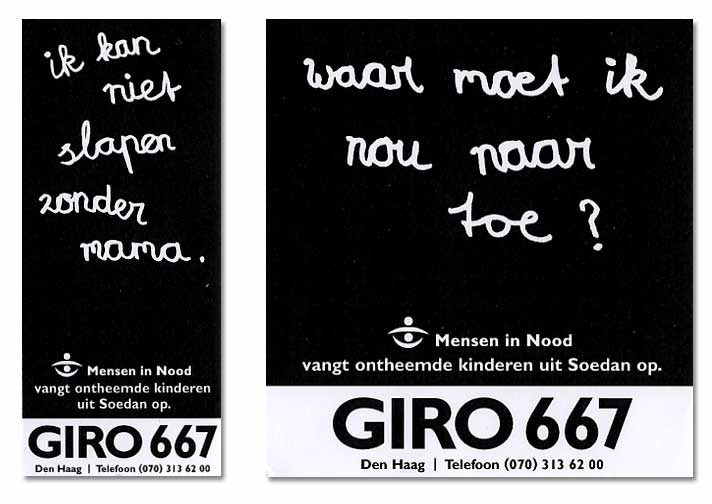 And the circle was round by a low-budget TV commercial  – with the grateful usage of TV presentator Robert ten Brink's reliable voice-over and a fantastic young acting talent –  based on the same concept: